Main dans la Main was created during summer 2020. The mission of this initiative is to get involved in our community and support causes that are close to our hearts by creating a unique coffee bag. Three actors are involved in this initiative – us, an artist and an organization. We create a unique coffee blend; a label is created by the artist and $0.50 is donated to the chosen organization for all the coffee bags sold.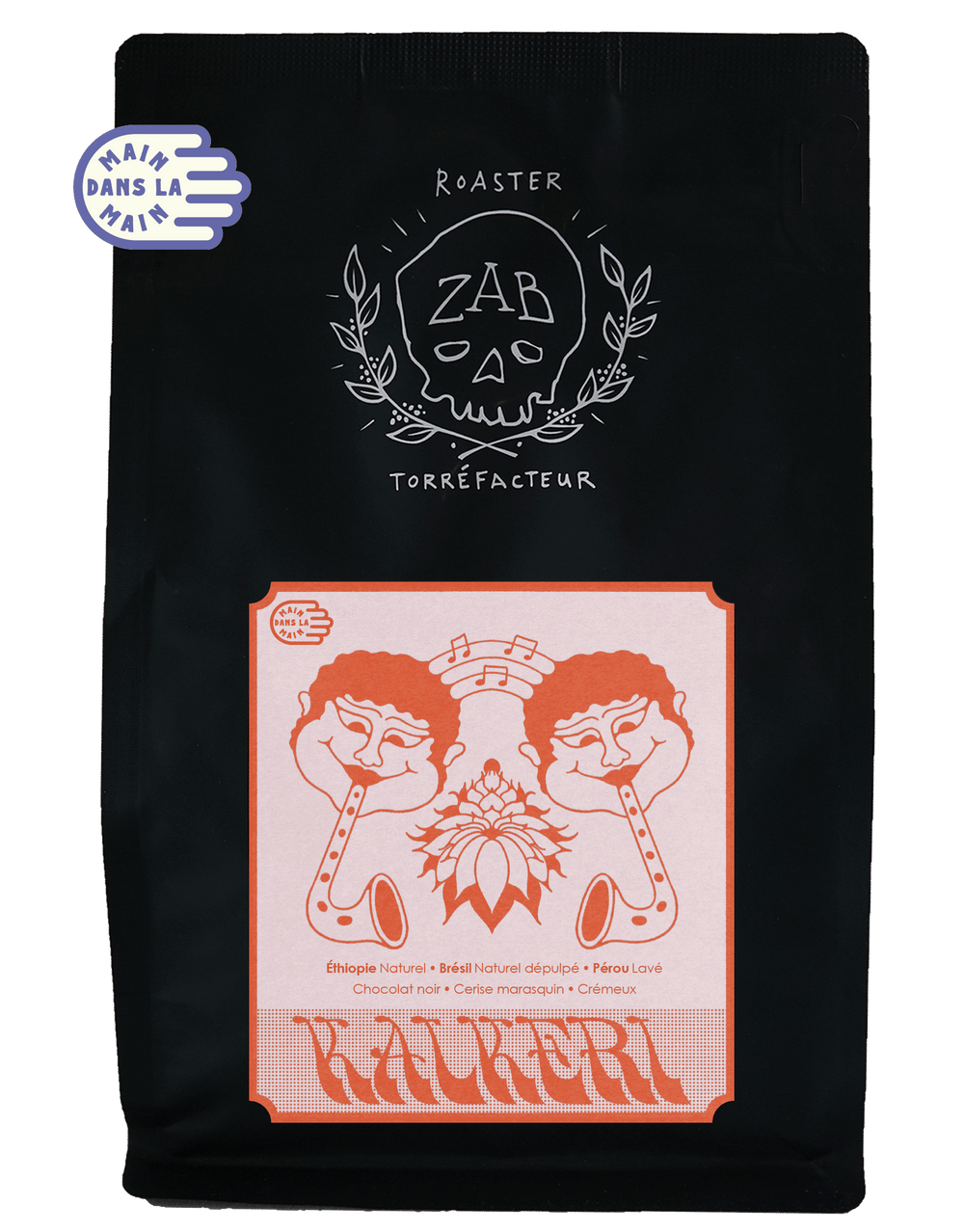 Jeunes musiciens du monde
Music as a tool for social transformation among the youth.
The fourth Hand in Hand coffee bag supports the Kalkeri Sangeet Vidyalaya, the Jeunes Musiciens du Monde school in India. Using music as a lever for social transformation, Jeunes Musiciens du Monde skillfully combines musical learning with traditional education to boost young people's confidence and foster their academic success.
Amount raised :
coming soon
Jeunes musiciens du monde
Club le Grand V
Reducing inequalities through sport
When you buy a bag, 0.50$ goes directly to this great initiative of Club le Vestiaire - Villeray which offers free functional training sessions to young people from several neighborhoods in order to help them grow and flourish in sport outside of school. The label was created by the talented illustrator and graphic designer Carolina Espinosa. New to Parc-Ex, the whole team is proud to collaborate with our neighborhood!⁠
Amount raised  
2168.00$
Club Grand V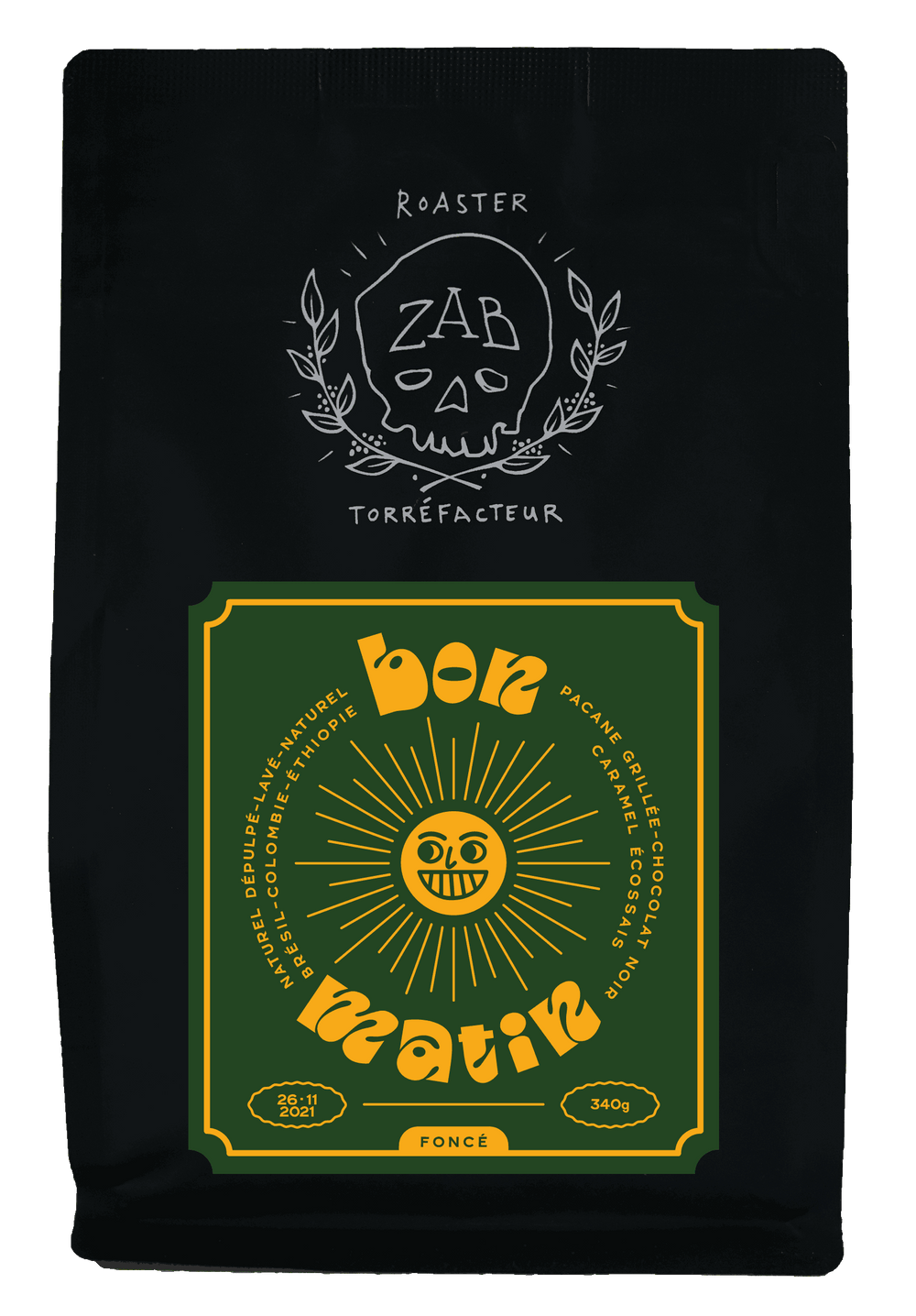 Bon Matin
The Dillon Ojo Foundation
For the second coffee, we chose the Dillon Ojo Lifeline Foundation. We created Bon Matin, ZAB's first dark roast ? the result of a mix of three origins: Brazil (Joyeux Roger), Peru (Huadquiña) and Colombia (La Esperanza). This time, the Bon Matin label was produced in-house by our graphic designer Marc-Étienne. 
The Dillon Ojo Lifeline Foundation is a non-profit organization founded by Elaine Charles and Francis Ojo in memory of Dilon Ojo, their son who died in 2018 at the age of 23. Dillon had an outstanding career in snowboarding and the foundation was created to provide to less fortunate young people an access to sports programs, camps and other physical activities. Giving young people the opportunity to move, play and be outside is something important for us.  
Amount raised  
3272$ 
La fondation Dillon Ojo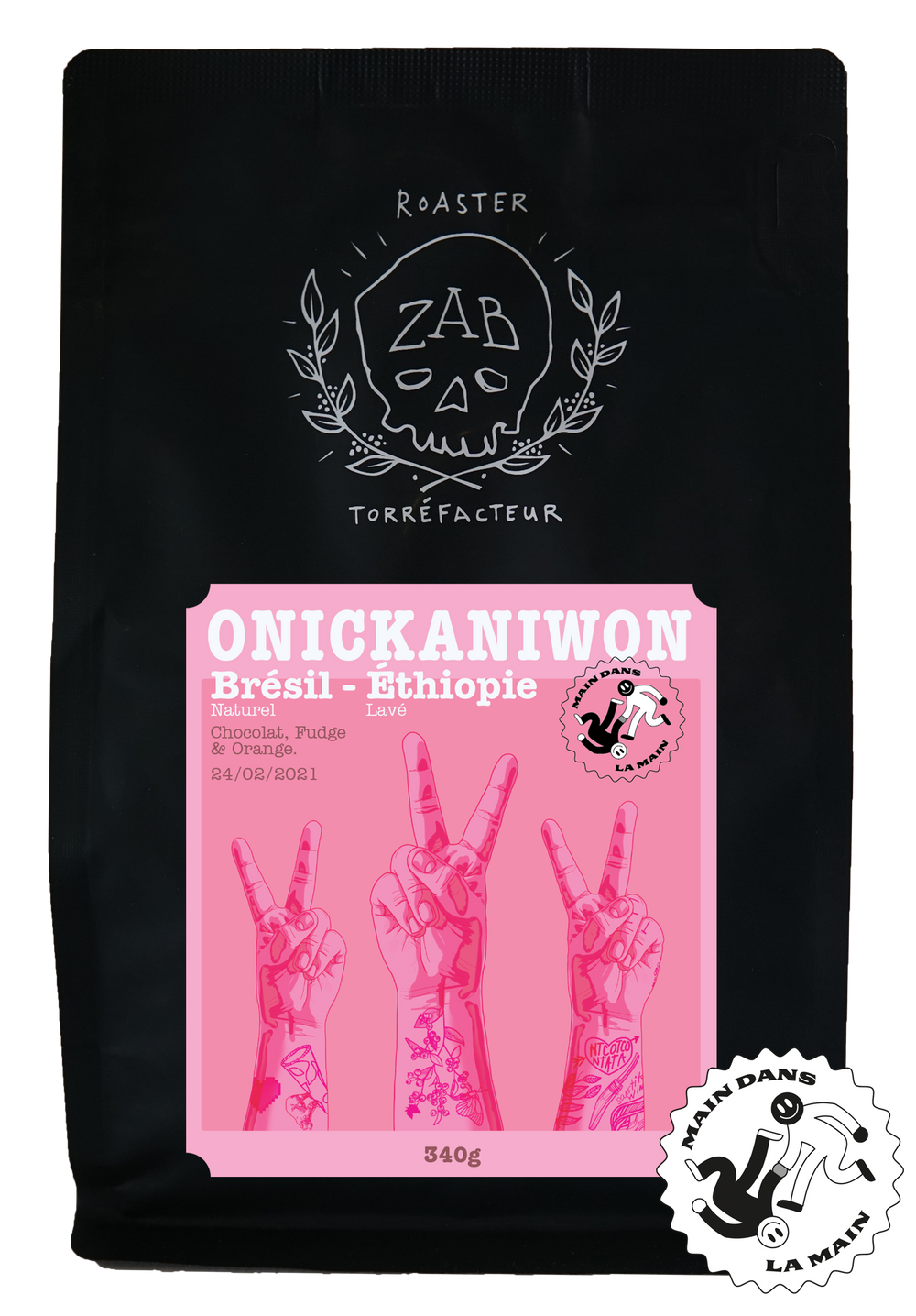 Meky Ottawa
Foyer pour femmes autochtones de Montréal
For the first Main dans la Main coffee bag, we collaborated with Meky Ottawa, an Atikamekw artist. We asked Meky to create the illustration that would be on the coffee bag and to choose the organization that would receive the money raised by the sale of the coffee. Meky Ottawa chose the Iskweu project ? an initiative of the Native Women's Shelter of Montreal. "The Project wishes to respond to an immediate need for assistance expressed by families and loved ones in the case of a native woman or girl (trans, two-spirited) who disappears". 
Amount raised 
1370.50$ 
Interview realised with Meky Ottawa 
https://zabcafe.com/blogs/zab-blog/entrevue-avec-meky-ottawa 
Native Women's Shelter of Mtl