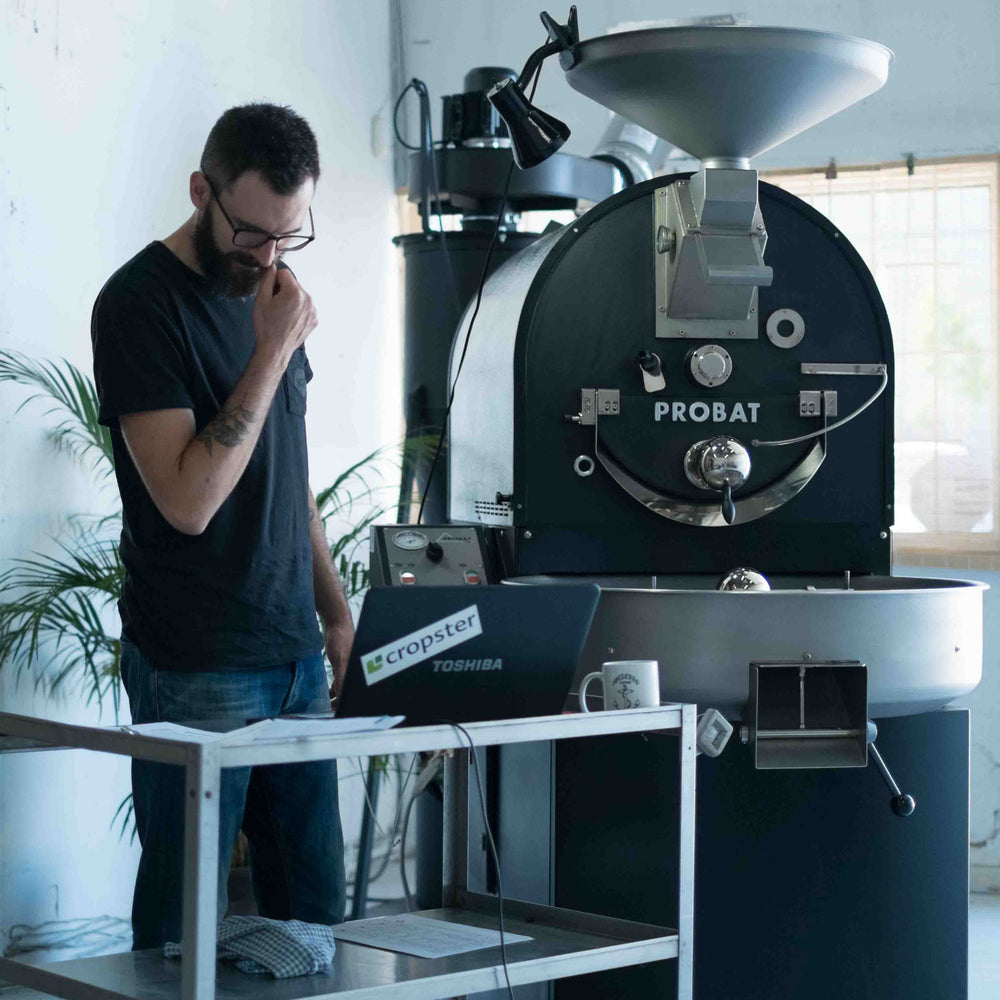 Early days
ZAB
While working in the restaurant and coffee industry for several years, Edwin got the idea of becoming a coffee roaster in 2013. This idea arose from the desire for a greater offering of specialty coffee roasted here in Quebec, which led to the creation of Zab, named in honor of his mother, Elizabeth. Today, Zab is a thriving roasting workshop and café with an amazing team.

Edwin's passion for coffee grew while working in the hospitality industry in Montreal, where he noticed a lack of local options for specialty coffee. In February 2016, after obtaining a certification in coffee roasting from the Coffee Lab International in Vermont, he returned to Montreal and focused his efforts on a long series of roasting tests. The first Zab coffee was released in August 2016. During the first year, Edwin was the only employee, with the valuable assistance of his girlfriend Cynthia. In 2017, the first employee, Marc-Étienne, was hired. He is still part of our team today, now working as a full-time graphic designer.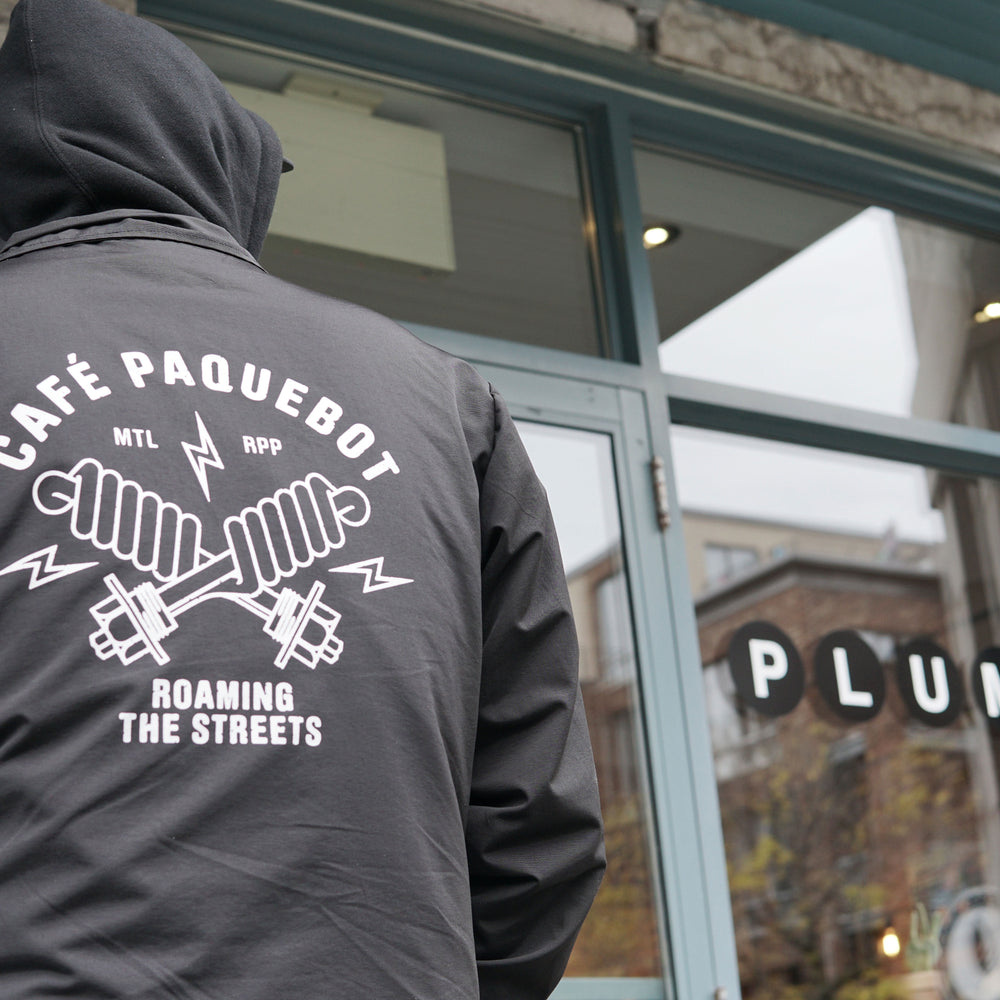 From Montreal to Gaspe
ZAB + PAQ
One of Zab's early partners was Café Paquebot on
Bélanger Street. Through their interactions with the two founders, Samuel and
Simon-Louis, the three became friends. The shared vision and values of the
three entrepreneurs led to the merger of their businesses in 2017. They opened
a second Paquebot in the former Café Plume on Mont-Royal Avenue.
In 2018, the third Paquebot opened its doors in Old
Montreal. In 2020, the team opened a small location at the corner of
Saint-Denis and Bellechasse, intended to be a training center and office. This
location became ZAB Café in spring 2021. At the end of summer 2021, the fourth
Paquebot opened in Gaspé. Zab's continuous growth led to the establishment of a
new roasting workshop in Parc Extension in 2022, which also became a coffee
laboratory and training center.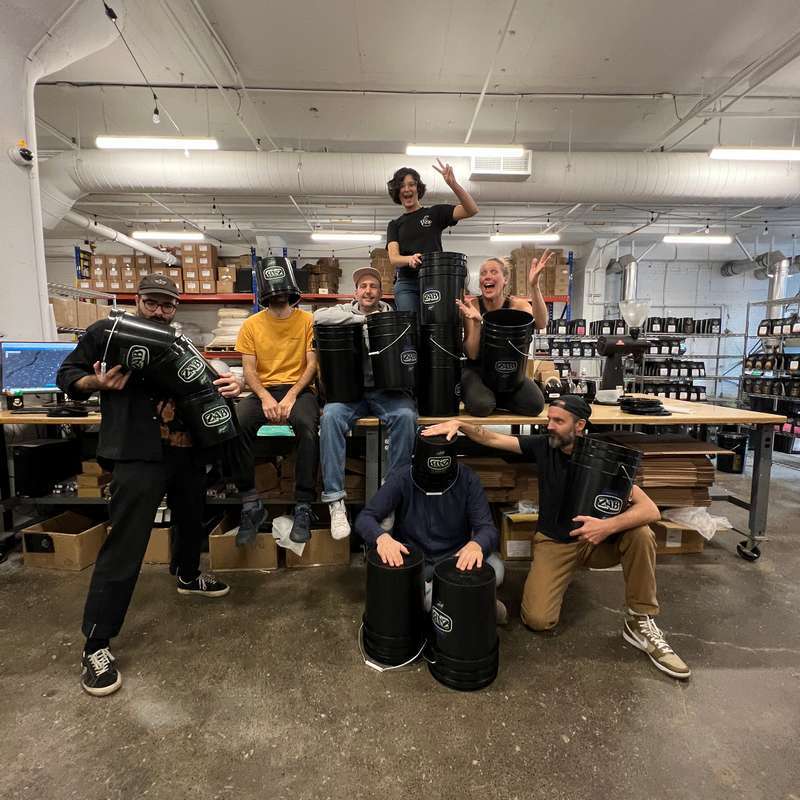 Positively caffeinated
Straight ahead
Our passion for great coffee and our commitment to quality remain at the heart of everything we do. We believe in using our platform to promote progress and equality. We have been awarded the Roaster of the Year title in 2017, 2018, and 2019, as well as the Established Coffee Roaster of the Year title in 2020 and 2022 at the Th3rdwave Awards. Through initiatives such as "Hand in Hand" and "Back to origin," we are committed to our community and support causes that are dear to us.