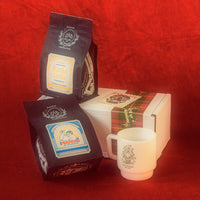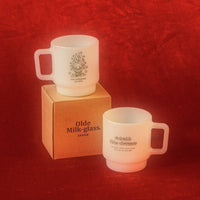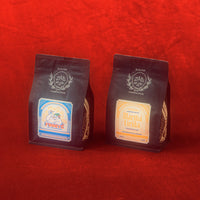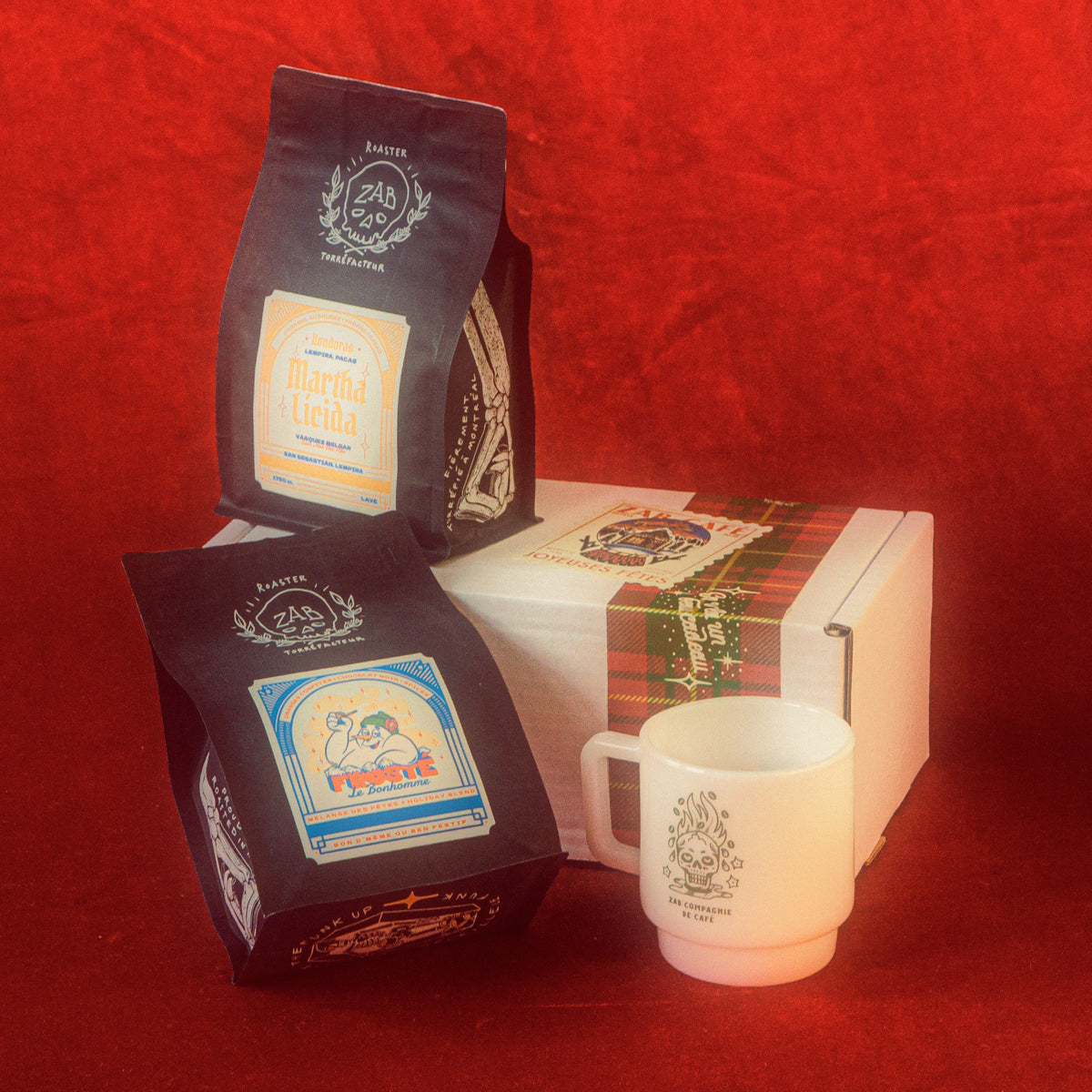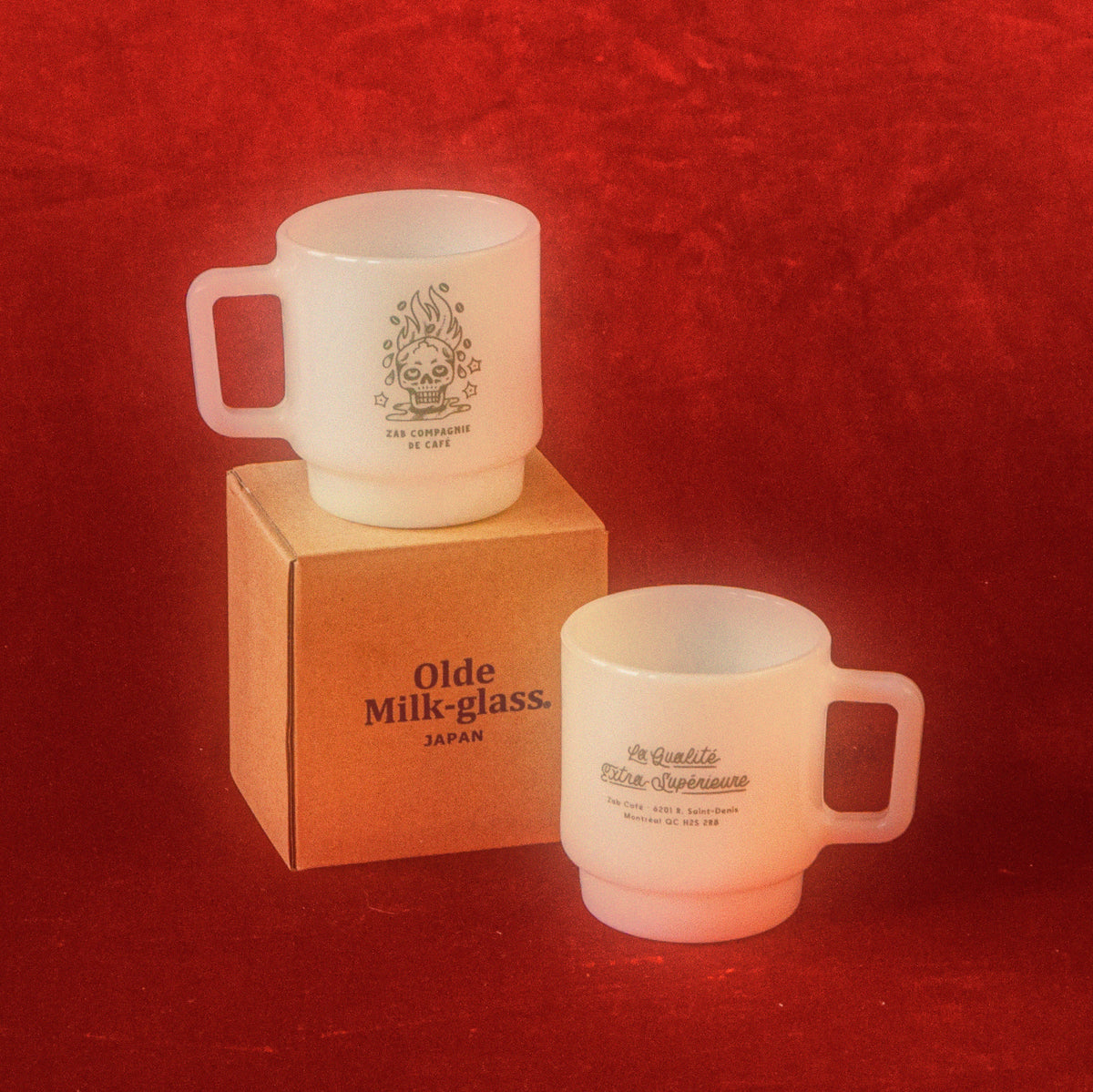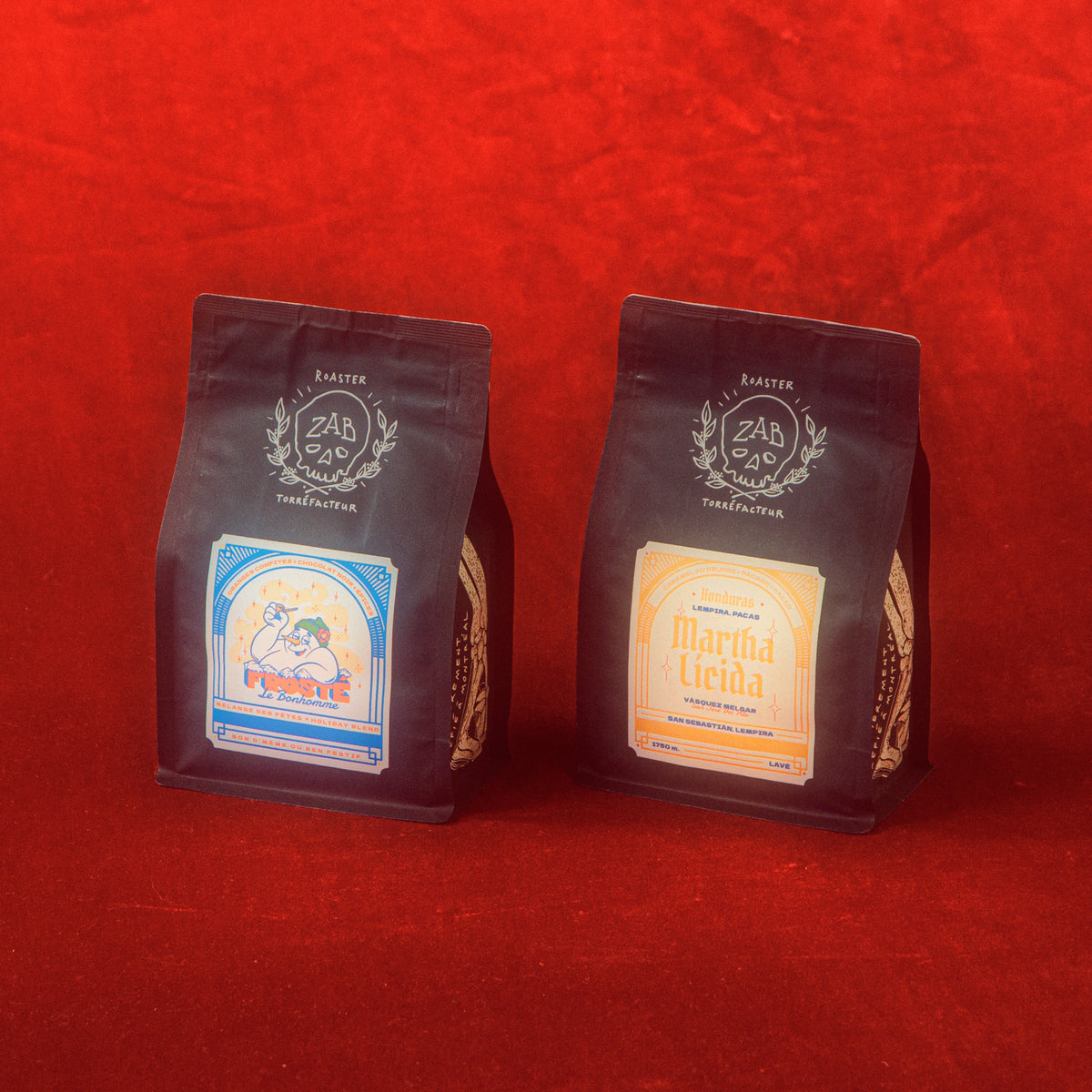 **PRE-ORDER** ICONIC HOLIDAY BOXSET 2023 - LIMITED EDITION
Regular Price

$57.00

Sale Price

$57.00

Regular Price

Unit Price

per
**150 boxsets are available on pre-order**
The coffees will be roasted on the December 7th, and the boxsets will be delivered/shipped during the week of December 11th.
Do not include other items unless you want to receive everything at the same time.
The perfect gift for those seeking comfort when sipping their coffee! For a consecutive year Martha Lícida Vàsquez Melgar's coffee is included in our Frosté le Bonhomme blend. For the 2023 holiday season, we wanted our relationship with is Honduran producer to keep growing. We decided to reserve a larger portion of her coffee and to offer it blended in the Frosté as well as a single origin to highlight her amazing work.
Martha is truly the first star of this ICONIC boxset!
Included in the boxset: a duo of comforting coffees FROSTÉ LE BONHOMME + Martha Lícida Vàsquez Melgar (340G each) and a YŌKAI-RŌSUTĀ mug designed by Carole Platine, a global exclusivity!
---
HONDURAS – MARTHA LÍCIDA VÁSQUEZ MELGAR

BUTTERSCOTCH + PECAN + COCOA

SOURCING


ORIGIN
Municipality of San Sebastián, state of Lempira, Honduras
PRODUCER
Martha Lícida Vásquez Melgar
FARM
San José del Pito
VARIETALS
Lempira, Pacas
PROCESS
Washed
ALTITUDE
1750 MASL.
PARTNERS
Honduran Coffee Alliance
LOT SIZE PURCHASED
1932 KG
FOB
3.04$ US/LB
PRICE DELIVERED
5.16$ CAD/LB
RELATIONSHIP
2 years / 2 lots
The Pledge : transparency.coffee
The Pledge : transparency.coffee

Hailing from San Sebastián, Lempira, Martha Lícida is the eldest of a family of 14 children. Her parents, Pastor Vásquez and Amelia Melgar, were cereal farmers. From a very young age, Martha was involved in farm work while also helping with household chores. Her interest in business quickly emerged, and she learned to bake bread and sweets to sell to people of her neighborhood.

After her marriage to Ángel Benitez at the age of 22, she embarked on several trips to Guatemala to acquire various goods that she later sold in her hometown. Her travels multiplied, and her business flourished until a farmer friend convinced her to venture into coffee cultivation.

It was in 1987 that she managed to purchase her first plot of land in San Sebastián. Since then, Martha has acquired several more properties and entered the coffee production industry. With the support of the Bon Café exporter, she has significantly improved her coffee cultivation and processing techniques. As a result, the quality she delivers each year stands out from that of other producers in the region.


RECOMMENDED PARAMETERS FOR ESPRESSO

| | |
| --- | --- |
| GROUND COFFEE | 18.5 G |
| COFFEE IN THE CUP | 38 G |
| EXTRACTION TIME | 25 SEC |
---
YŌKAI-RŌSUTĀ MUG- Olde Milk-Glass Co.

Originally produced in Japan between the 1940s and 1970s, the Olde Milk brand has been reintroduced to the market by Tsunagu Craft, Inc., a small Japanese artisan group operating within the Olde Milk-glass studio located in Kumamoto Prefecture. The mugs are handmade in glass milk from using traditional American glassblowing techniques.
* Not meant to be put in the dishwasher or in the microwave